Contact
Employment
In addition to the magnificent vaulted tasting hall and winery overlooking vineyars on Keuka Lake, Heron Hill also has tasting rooms on the west site of Seneca Lake and on the west side of Canandaigua Lake.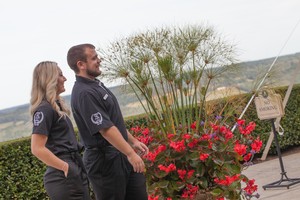 Event Logistics Staff - Keuka Lake, 9301 County Route 76, Hammondsport, NY
Heron Hill Winery on Keuka Lake is looking for an individual interested in working part-time in a fast moving, fun atmosphere. Individuals will be responsible for the setup, planning and service of weddings, receptions and other booked events at Heron Hill. Successful applicants will be able to perform the following: execute the design layout of table and chairs, bar, dance floor and stage for weddings and special events; ensure the event space is clean & well-maintained; interact with caterers, creative vendors, and personnel providers in the execution of the special event plan; occasionally interact with customers & guests during weddings and/or receptions and other related events. The job does require heavy lifting (40 lbs) and long periods of time standing. Individuals should be proactive developers and implementers of plans, be able to relate effectively with peers, and feel comfortable interacting spontaneously with guests. Position runs from Mid-May until Early-October, weekends and late nights are a must.
***Please apply within at our Keuka Lake Winery location or e-mail. No calls, please.
Contact: Nicolette DeAngelis, Wedding and Events Coordinator at Heron Hill – Events@heronhill.com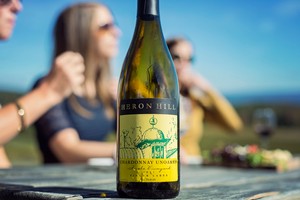 Tasting Room Staff - Canandaigua Lake, 5323 Seneca Point Road, Canandaigua, NY
Do you want to meet interesting people and taste and represent world-class wines while earning extra income? On top of that, generous wine discounts. Heron Hill on Canandaigua Lake is currently accepting applications for part-time seasonal staff with an outgoing personality and willingness to learn to work in the tasting room and special events. No previous wine or service industry experience is necessary but a plus. Must be available weekends, over the age of 21 and able to lift at least 40 lbs. Quality training will be provided.
***Please apply within at our Canandaigua Lake location or e-mail. No calls, please.
Contact: Courtney Dolan, Tasting Room and Events Manager at Heron Hill on Canandaigua - canandaigua@heronhill.com