Mike "Ollie" Oliver, Wholesale Sales Representative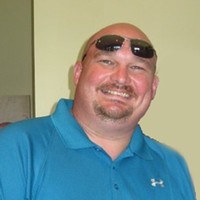 I was born and raised in the Finger Lakes. After High School and several jobs, I fell upon one of my passions, cooking. As the Chef of a small Italian restaurant, I was exposed to food and wine pairings. Given my location and the necessity of this position, I soon found myself visiting local wineries. These trips included getting as much insight and information from whomever was behind the tasting bar. When I decided to go to college, I found myself joining the Heron Hill staff by working in the Tasting Hall. After graduation, joining the Heron Hill team as full-time staff was a great opportunity. I live in Penn Yan with my wife, Tanya, and our two children.
Interests
Woodworking, golf, cooking, local wines, microbrews
Favorite Movies
Anything by Quentin Tarantino, The Core, The Sphere, Young Frankenstein, Monty Python and the Holy Grail, The Day After Tomorrow
Favorite Music
Grunge, Classic Rock, Jazz, Blues, Alternative
Favorite Books
Anything by Tom Clancy or Dan Brown, trying to catch up on some classics
Contact
mike.oliver@heronhill.com
607-868-4241
cell: 607-329-6592
Read blog posts by Ollie here.
Featured Wine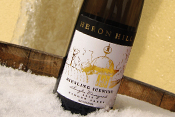 Riesling Icewine
Shop now >
Next Event
Wood Fired Pizza, 5-8pm
every Saturday through Sept.
Tasting Room at Bristol, Canandaigua
Ingle Vineyard Harvest Celebration
Saturday, Oct. 15, 12-5pm
Tasting Room at Bristol, Canandaigua
---