Tambi Schweizer, Consumer Affairs Coordinator & Wine Club Manager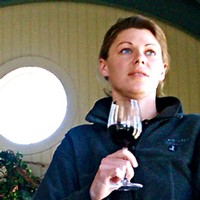 When was the last time you stepped inside our barrel-vaulted tasting hall? If you have ever been to Heron Hill, you have probably seen me! I work year round and spend many long hours educating our countless wine consumers. I thrive on tasting, comparing and educating myself on Heron Hill's amazing wines. As you will see when you step into the winery, my staff and I are here to have a great time, educate and share many experiences (and not always wine related…I have lots of great stories…just ask!)



Interests
Painting, Snowmobiling, Camping, Bonfires & Drinking wine!
Favorite Movies
Goonies, Footloose, Lost Boys, and any movie with Kiefer Sutherland & or John Travolta!
Favorite Music
Grateful Dead, Jack Johnson & Neil Diamond (been to both Grateful Dead and Neil Diamond concerts!)
Favorite Books
Anything by James Patterson & Danielle Steel & Nora Roberts
Contact
retail@heronhill.com
607-868-4241 x. 15
Facebook
Twitter


Read blog posts by Tambi here.
Featured Wine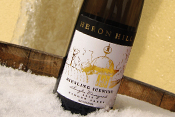 Riesling Icewine
Shop now >
Next Event
Wood Fired Pizza, 5-8pm
every Saturday through Sept.
Tasting Room at Bristol, Canandaigua
Ingle Vineyard Harvest Celebration
Saturday, Oct. 15, 12-5pm
Tasting Room at Bristol, Canandaigua
---