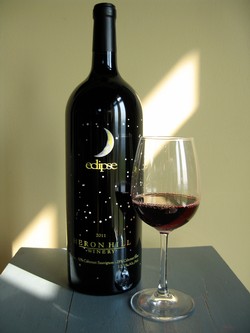 2011 Eclipse Red Magnum
90 points Wine Enthusiast
Enjoy our signature red blend in this celebratory size, perfect for a dinner party!
---
Product Reviews
Valerie

(Dec 2, 2015 at 7:02 PM)
I went on to the Finger Lakes for the first time this year, 2015. I tend to stick to red wines. Chianti & Pinot noir being my favorites, it's probably no surprise that I'd like this. However, I don't just like it, I'm blown away by it. I don't know all the fancy terms that should be used in wine reviews as I am just learning about it. All I can say is that my favorite part is the strong smokey finish. I've never tasted anything like it. I'm still kicking myself for not buying more and am saving my last bottle for a special occasion.
---