Weddings and Events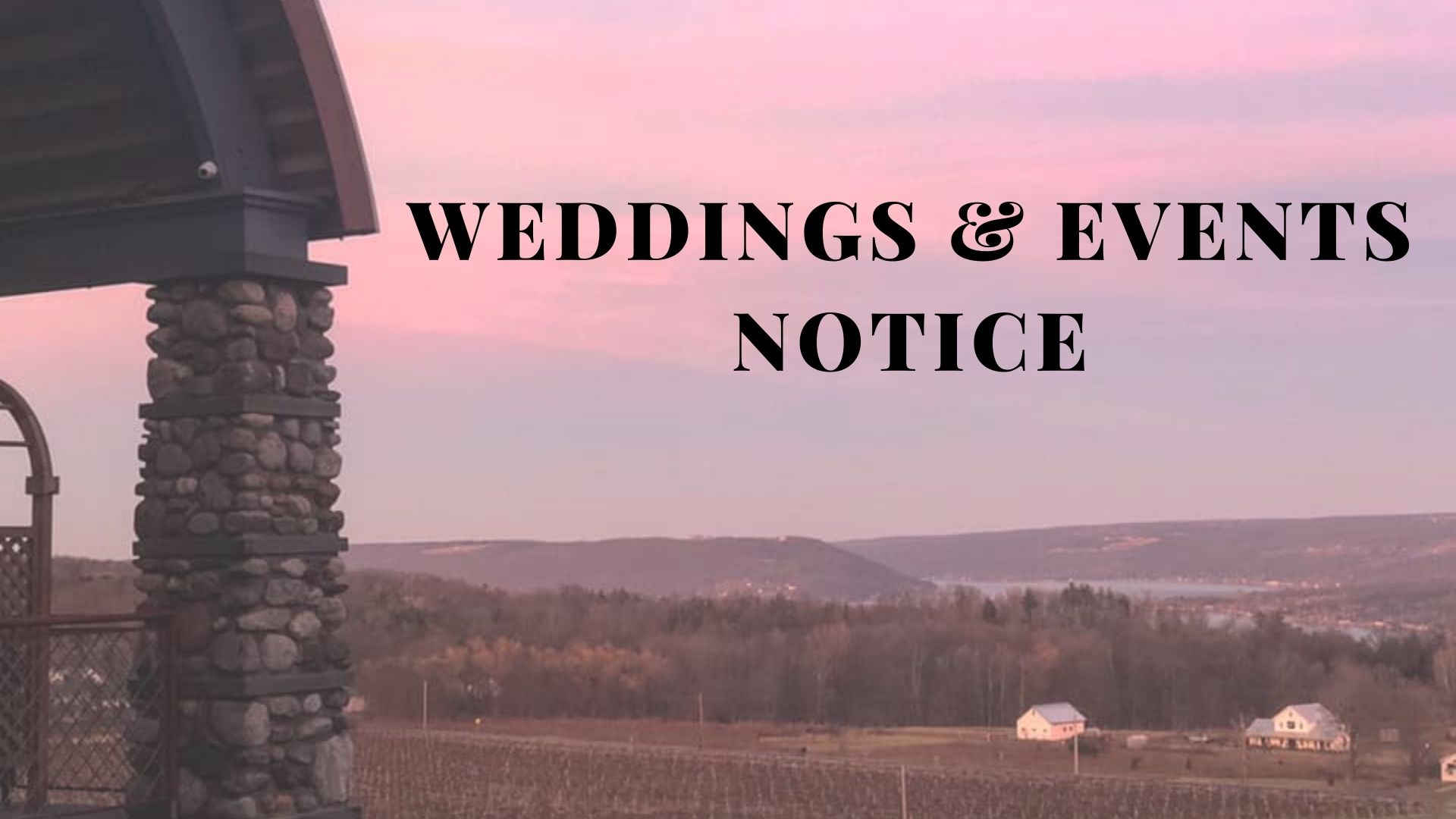 Heron Hill Winery has been closely monitoring the Covid-19 pandemic. The health, safety and wellbeing of our guests and staff, as well as maintaining our core business is our top priority.
Due to the current and possible future federal and state restrictions, along with the resulting economic fallout from the pandemic, Heron Hill Winery is no longer hosting large scale weddings or events.

We apologize for any inconvenience, and we hope that given the magnitude of the situation that you understand. We are doing our best to limit personal interaction and the spread of Covid-19 as well as follow the evolving guidelines of the health department and CDC.

Heron Hill Winery and our Tasting Room are still fully operational, functional and available to serve you.
If you have any questions, please call 800-441-4241 or
email our Events Coordinator Jessie Gorcica at events@heronhill.com.
Please Note: For weddings and events that have been previously scheduled, we are committed to provide you with the best experience, ensuring a safe and accommodating atmosphere in compliance with NYS regulations.