Ingle Vineyard Red Wine Trio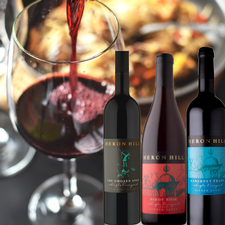 A great bottle of wine is always a fantastic way to portray a heartfelt 'thank you' or 'congratulations'. That being said, if you're looking to truly impress with your gifting skills then the Ingle Vineyard Red Wine Trio, featuring a bottle of 2017 Ingle Vineyard Chosen Spot, 2017 Ingle Vineyard Pinot Noir, and 2017 Ingle Vineyard Cabernet Franc is the perfect gift for red wine lovers.
$10 flat rate shipping on this 3 bottle purchase!
Product Reviews