Canandaigua Pick Up Party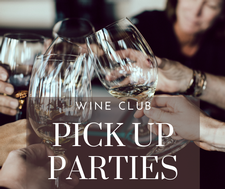 This months pickup party will be held at both locations on August 18th from 4pm-6pm. This will be a fun and casual social event with light charcuterie, free tastings of the wines included in your pack, discounts on glasses and to pick up your release!
Product Reviews
Ron Fortin
(May 9, 2022 at 3:08 PM)
Sounds like a great time with some great wine!
Theresa McGuire
(May 1, 2023 at 8:48 AM)
Looking forward to tasting these new wines