Heron Hill Concord Grape Juice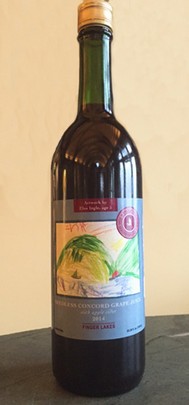 Please note that we do not offer quantity discounts on the grape juice. The grape juice is shelf-stable, however we recommend that you enjoy the grape juice within 6 months and store in a cool area.
Product Reviews
Steven Hoffman
(May 28, 2020 at 6:47 PM)
For our 5000 day(13 3/4 years) anniversary, my wife and I went to Heron Hill for a wine tasting. Shockingly, we left with several bottles of this amazing grape juice which stood out among their offerings. The bit of cider makes the flavor much fuller than normal grape juice and makes it a special treat that always lifts our spirits.