Visit ourWinery & Tasting Rooms
Heron Hill Winery was chosen as one of the ten most spectacular tasting rooms in the world by Travel + Leisure magazine! In addition to the magnificent vaulted tasting hall and winery overlooking vineyards on Keuka Lake, Heron Hill also has tasting room on the west side Canandaigua Lake.
Before you visit please be sure to view our COVID-19 policy to keep our staff and guest safe.

Heron Hill WineryONKeuka Lake
Heron Hill Winery has become a coveted destination within New York for weddings, as well as casual food pairing options.
The Gift Shop offers something unique for everyone, specializing in locally produced food products, handcrafted gift items and works by local artisans including our extensive line of Havill pottery.
The Events Calendar is always packed with themed Wine Trail weekends and live entertainment throughout the summer and fall months. Private parties and weddings are also held at the winery. The winery is handicap accessible.
Winery and Tasting Room open year-round:
Open Monday - Saturday: 10am to 5pm, Sunday 12pm to 5pm
To ensure a quality wine tasting experience which takes time, the last tasting starts 30 minutes before closing.
Address
9301 County Route 76
Hammondsport, NY 14840
GPS Longitude: 77.1980547
GPS Latitude: 42.4505353
Phone Number: (800) 441-4241 x15
Standard tastings are $10 per person for 5 wines. Reserve Tastings are $15 per person for 6 wines.
Reservations are require. Groups are limited to 6 people or less. Please call 800-441-4241 ex. 15 or e-mail us through the link below and we will call you to confirm your requested time. Payment will be taken at the time of reservation. Please plan on an outdoor tasting. Children under the age of 12 are not permitted! We appreciate everyone's compliance and with this policy!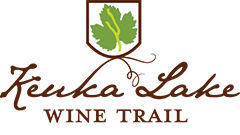 About the Winery & Tasting Room
For over 40 years Heron Hill Winery has grown cold-climate vinifera grapes and made elegant world-class wines on a slate hill overlooking scenic Keuka Lake in the Finger Lakes region of western New York. Enjoy the views from our magnificent vaulted Tasting Hall, as you taste our wide portfolio of wines. We focus on Riesling, Chardonnay, and othervinifera varieties. Our Lady of the Lakes bubbly wines, Game Bird series and dessert wines add great variety to different preferences. Heron Hill has garnered numerous awards for its wines, including "Top 100 Values" by Wine & Spirits magazine and "Best US Riesling" at the World Value Wine Challenge and Best Dry Riesling Cabernet Franc at the 2018 NY Wine Classic.
We are pet friendly, but as this time pets are not permitted!
Our tasting room is wheelchair and handicap accessible. We offer handicap parking and our entrance does not have any stairs.
Enjoy a glass of our award-winning wine on the terrace overlooking Keuka Lake. Heron Hill Winery also hosts weddings and events. A celebration here, in any season will be a memorable occasion.
Blue Heron Café
Closed for the year!
The Blue Heron Café will NOT be opening this year. The Blue Heron Café at Heron Hill Winery takes great pride in using the freshest and high-quality ingredients, and incorporating locally-grown produce and products when in season. The Café has generously portioned menu items featuring appetizers, salads, soup, wraps, sandwiches and weekly specials. Savor the vista views of Keuka Lake from the Café terrace over appetizers or lunch paired with our award-winning wine.