Employment
In addition to the magnificent vaulted tasting hall and winery overlooking vineyards on Keuka Lake, Heron Hill also has a tasting room on the west side of Canandaigua Lake.
---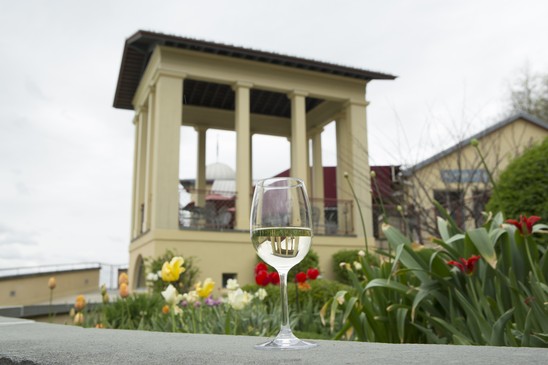 Qualifications and Education Requirements:
At least three to five years of relevant work experience in accounting/ bookkeeping. Wine industry experience preferred. Bachelor's Degree in accounting or related field a plus.
Skills: Strong knowledge and experience of bookkeeping. Proficiency with QuickBooks and Excel with working knowledge of Microsoft Office and WineDirect/POS software. Hands-on style, detail-oriented approach with strong interpersonal and teamwork skills with an aptitude for collaboration. Must work effectively and professionally while maintaining confidentiality. Must have excellent written/verbal communication skills, be organized and accurate, with the ability to meet deadlines. Willingness to be flexible and accept a constantly changing work environment.
Senior Bookkeeper
Full-time, in-office position
Heron Hill Winery 9301 County Road 76, Hammondsport, NY
Reports to COO
Benefits include: Health insurance with pre-tax HSA, paid time off, bonus incentives and employee discount program.
Salary commensurate with experience.
Job Summary:
Heron Hill winery is a medium sized family-owned farm winery with all employees participating in many different roles. As Senior Bookkeeper of the company, you will be responsible for all aspects of Heron Hill's day-to-day accounting and compliance operations, including timely preparation of financial statements and budgets, inventory management, fixed asset lists, payroll, and state and federal government compliance. You will analyze all aspects of the business to maximize profits and implement cost control, work in conjunction with an outside accounting firm, and oversee Human Resources.
The ideal candidate should have a strong work ethic as well as a positive, professional attitude, be detail-oriented and possess excellent communication skills.
Essential Duties and Responsibilities (include but are not limited to):
Create yearly budget, analyze and report on departmental performance
Analyze wine inventory trends and forecast grape needs
Manage and maintain QuickBooks accounting software, ensuring that all data is properly classed and coded
Work with outside accounting firm to ensure that data is accurate and that General Accepted Accounting Principles are adhered to
Manage all cash inflows and outflows, reconcile checking accounts, A/R and A/P
Implement and monitor inventory control measures
Update human resource policies, procedures and legal updates
Oversee payroll and new hire onboarding
Draft employee offer letters and termination paperwork
Health insurance/COBRA administration
Obtain commercial policy and worker's compensation insurance quotes on a regular basis prior to renewal, handle any property and equipment claims
Sales Tax for New York State and direct shipping states
Excise Tax for Federal, New York State and direct shipping states
Renewals of all wine licenses for the New York State Liquor Authority, out of state Direct Shipping licenses and out of state Wholesale licenses
Submit applications for new wine licenses
Manage financial tasks and general office duties of the Office Manager
IT administration in regards to telephone system, general computer functions and networking
Please apply on Indeed.com or email a letter of interest
---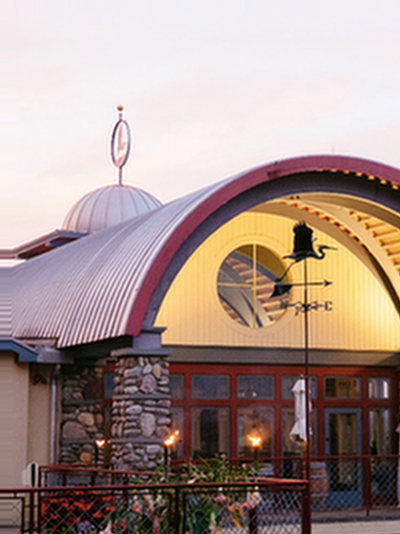 Qualifications and Education Requirements:
• Demonstrate outstanding customer service skills
• Effectively communicate with diverse clientele
• Accurately handle purchasing transactions, including cash register and daily accounting
• Able to manage the serving of multiple guests or groups at once
• Must be minimum 21 years of age and have a valid driver's license
• MUST BE ABLE TO WORK ON WEEKENDS AND HOLIDAYS, AS REQUIRED.
• Basic wine knowledge and familiarity with the New York State wine industry a plus
• Passion for wine and hospitality
• Professional appearance and demeanor
• Ability to stand and walk for long periods of time
• Able to lift cases of wine (40+ pounds)
Tasting Room Server & Educator - Keuka Lake, 9301 County Route 76, Hammondsport, NY
Heron Hill Winery has been dedicated to excellence in winemaking in the Finger Lakes since 1977. The iconic tasting room, voted as one of the most spectacular tasting rooms in the world by Travel + Leisure, is situated on the rolling hills of beautiful Keuka Lake. We are known for our Riesling, aromatic whites and a wide variety of wines ranging from dry to sweet.

This is a hospitality position and applicants must be energetic, articulate, hard-working, self-motivated, and above all, must enjoy working with the public.

Job Responsibilities & Duties:
• Greet and provide tastings and high customer service for guests
• Describe wines, winemaking techniques, and winery history
• Sell wines by educating and assisting the customer in making purchasing decisions
• Promote and sell Wine Club memberships and special events at the winery
• Accurately process transactions using a POS computer system
• Perform daily cleaning and facility maintenance duties
• Wash and polish glassware
• Assist with special events in the Tasting Room
• Other duties as assigned by Tasting Hall Manager
Pay based on experience.
***Please apply within at our Keuka Lake Winery location or e-mail. No calls, please.