Visit us for Enhanced Tasting Experiences
Heron Hill Winery was chosen as one of the ten most spectacular tasting rooms in the world by Travel + Leisure magazine!
---
Tower Tasting Experience
Enjoy our panoramic view of Keuka Lake from the elevated perspective of the Heron Hill Tower! Relax and learn as one of our seasoned staff members guides you through tasting four premium wines complemented by local cheeses. The tasting will conclude with a specially selected fifth wine – something from our library so you may experience a Finger Lakes wine that has had a few years to age in the bottle.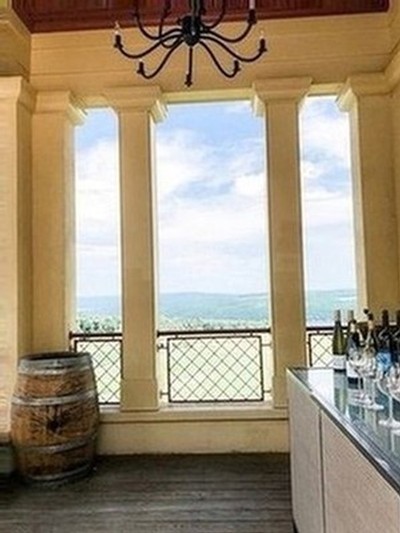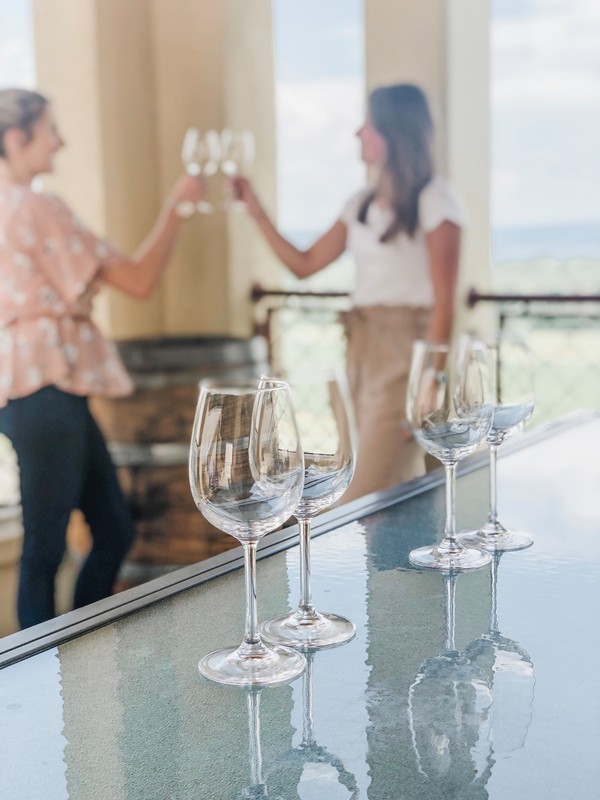 Approximate Duration: 1 Hour
Cost: $35 per person includes 5 wines complimented by local cheeses.
Tower Tasting Reservations
available on FRIDAYS only
11 am - 3 pm from
June to October 1st
weather permitting
PLEASE CALL TO BOOK RESERVATION
Phone Number:
(607)868-4241 ext.10
Please reserve your spot at least 48 hours in advance
---
---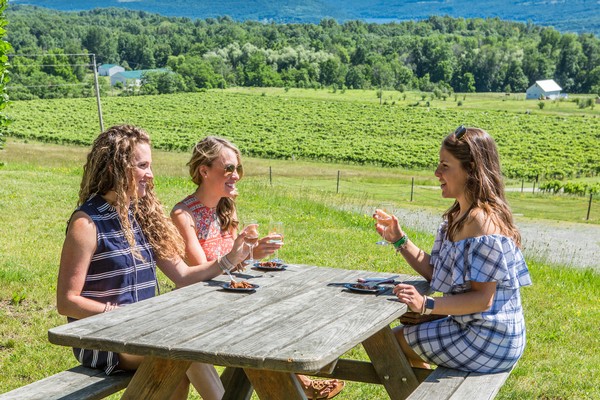 Sit and Stay Experience
This experience is geared toward regular and returning visitors who have already tasted through Heron Hill's delicious reds, whites and rosé wines. If you are looking to enjoy the beauty of the tasting room or the spectacular views of the lake, grab a bottle and some glasses and sit outside with your friends to enjoy the surrounding beauty.
No reservation required for this experience