January 7, 2019 | Weddings | Meghan O'Toole
'Tis the Season to Plan to Marry!
The holidays season, Thanksgiving through Valentine's Day, also marks the most popular time of year for couples to get engaged. Once the rush of holiday parties passes, the newly betrothed embark on the journey of planning their most special day. Choosing a venue and announcing a wedding date are likely the first large tasks a couple faces together. With so many choices and questions to be considered, and family members opinions to manage, it can quickly turn into a season of stress and confusion for the newly engaged.
As the Wedding Coordinator at Heron Hill Winery, my ever-present goal is to assist couples to stay in a space of joy as they set out to choose where they will celebrate their dream wedding. If you or someone you love is newly engaged, I offer these tips to keep the focus on the love and joy that brought you to this point.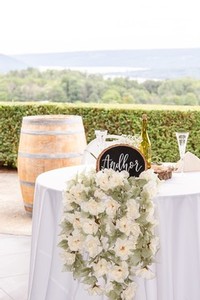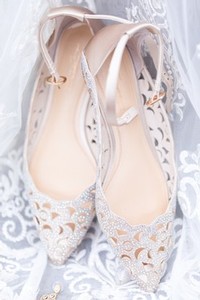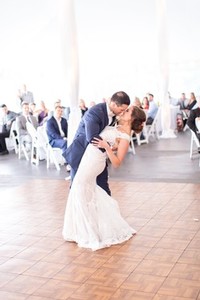 Images by LoveWell Weddings - a dynamite wedding photographer we would recommend to capture your day.
Decide together what type of feel you want for your celebration before you start your venue search. Do you want a formal affair or relaxed summer party, or somewhere in between? What will match who you are as a couple and make it feel unique and personal to your love story? As you search for and tour venues, keep coming back to what you decided as a couple you want the day to feel like for your guests. Choose the venue that aligns with the vibe you envision the most and you will have less effort and costs overall in creating the atmosphere you want for your day.
Determine the size of your wedding. Come up with an estimated guest count together before you tour venues that can not accommodate you. Remember to calculate that between 10 to 20 percent of your invited guest list will decline.
Be flexible with your date and finding the perfect venue will be easier. Hold off on choosing and announcing a date until you have booked your venue.
Know your budget and only tour venues that accommodate it. Being entranced by a setting you could never afford has you managing disappointment along with every other heightened emotion wedding planning can cause. Contact the venue and ask for a formal quote, and what is and what is not included, before booking a tour.
Know how hands on you want to be. Every venue varies in what set up and clean up is included or not. A rustic barn may have you hanging lights and renting all the tables and chairs and setting them up yourselves. That likely means you will be tearing it all down yourself, as well. How do you want to spend your wedding day from start to finish? Hands on or doted upon? It is a very important decision to answer before you search for venues.
Identify what you can and can't control and then let go. Weather cannot be controlled. Fretting about the rain in June or the heat in August is a waste of precious energy that could be spent on joy. Focus on the details that you can plan together and let your day unfold happily without letting things you cannot control dampen your bliss.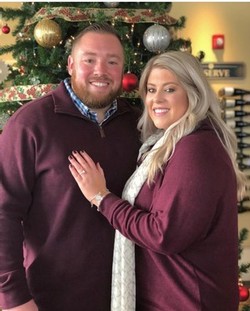 Being engaged should be joyful and set the tone for not only your wedding day but the life you seek to build together. Take advantage of this time of year for your wedding planning, many venues and vendors offer specials knowing it is engagement season! At Heron Hill, from now through February, we are offering a free ceremony (value of $800) to couples who book their 2019 wedding date. If you dream of your day being set in the rustic elegance of FLX Wine Country, where your guests can enjoy a summer or early fall evening overlooking the vineyards that surround Keuka Lake, please give me a call or visit our wedding homepage for more details. I look forward to putting a glass of wine in your hand while we discuss your vision for your celebration and tour our beautiful grounds together.
Happy new year and happy engagement!
Love and Joy,
Meghan
Comments
Commenting has been turned off.