November 11, 2016 | Keuka Lake Wine Trail, Recipes | Tambi Schweizer
Keuka Holidays Recipe
This year the Keuka Lake Wine Trail's Keuka Holidays event weekends both sold out by early. We are very thankful that so many people have chosen to celebrate the beginning of their holiday season by visiting our wineries. Once again, the ornament you receive at Heron Hill Winery was made by a local craftsperson. I'm also very excited to share the Mushroom Burgundy Soup recipe below from Blue Heron Cafe because it's so easy and so flavorful!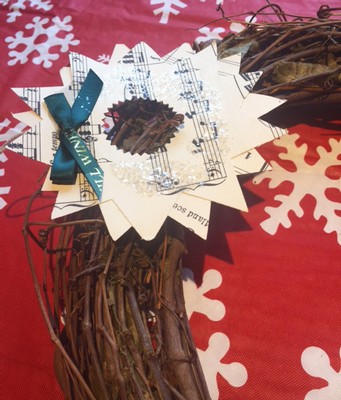 INGREDIENTS:
6 cups of milk
3 cups chopped button mushrooms
1⁄2 diced red onion
1⁄2 bunch of diced green onions
1⁄2 cup chicken stock
1⁄2 cup of Eclipse Red
2 tablespoons of garlic
2 tsp of sage Day-old bread (any type)
1 cup Asiago cheese

TO PREPARE:
In a medium-hot pan with olive oil, sauté the garlic until almost soft then add in the red and green onion. Sweat the onions then add in the mushrooms. Once the mushrooms are tender add in the Eclipse Red wine to deglaze. Once the red wine reduces add in the chicken stock and cook for about 5-6 minutes and add milk, leaving on low simmering for about 20 minutes. Add in the sage, salt and pepper to your liking. Once the soup thickens turn off and wait about 10 minutes before serving to cool down the soup. Once cooled top with home style croutons.
TO MAKE HOMESTYLE CROUTONS:
Cut bread into small cubes and toast. Once toasted, toss in olive oil and toss with salt & pepper and top with shredded Asiago cheese.
Comments
Commenting has been turned off.