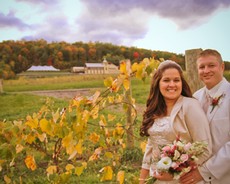 As every bride begins planning her wedding, there is no other better place to get information from than a Wedding Show.

If you have ever been a bride, bridesmaid, mother of a bride or groom, you have most likely been to a wedding show. You can find all of your wedding essentials there. You taste cake, try food from several caterers, listen to what different DJ companies have to offer and more.

On Sunday, August 28, 2011 Heron Hill Winery and Pembroke Pines Media will be hosting the Heron Hill Winery Wedding Show. Pre-registration is free for all brides, click here to register! Each Bride will receive a welcome gift bag filled with goodies and each bride will be entered for several door prizes, which will be given away throughout the afternoon. We will have complimentary wine tastings set-up for all of the guests.The Blue Heron Café will also be open, local musician Bruce Holler will be playing on the terrace too.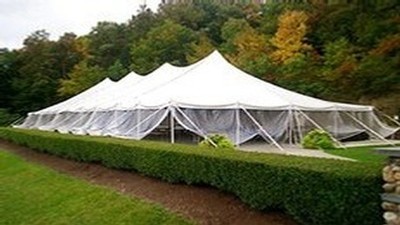 We have invited several bakeries, caterers, photographers, florists, DJ's and more. We are in the beginning planning stages for all vendors. Currently we have Corning Catering, Crystal City Party Center, Berry Vine Creations, SE Video, Schwarz ProFoto, Walker Cake Company, Rochester Wedding and Tom Mike Photo. Here's the list of exhibiters and more info on the Wedding Show.
If you are a vendor and interested in coming, you can also visit the link above to download an exhibitor contract.

The staff at Heron Hill Winery and Pembrook Pines Media is very excited for the event this summer! We want to make sure our local brides have access to the top wedding professionals in our area.

On a side note, we are busy finishing renovations for the upcoming season. We are currently preparing to re-carpet the tent and get it up for the season. The first event will be the Ducks Unlimited Dinner, which we host annually. As always, we are excited to be working with them on this event again!

Let the spring-cleaning begin as we welcome another busy season!