October 16, 2019 | Harvest, In the Vineyard, Ingle Vineyard | John Ingle
Ingle Vineyard Harvest Report 2019
Walking out of the vineyard with sticky fingers and a purple mouth, it's shaping up to be a fantastic 2019 vintage. We had setbacks early on with some rot from the rain in the Pinot Noir. We dropped almost a ton of grapes into buckets to be added to compost, then made some beautiful juice from the remainder. Shortly after, we picked what was left of Pinot Noiron September 30th. It was a smaller quantity but the numbers look great.
The other varieties are looking absolutely beautiful. A little over 10 tons of Chardonnay grapes were bright gold and came in at 21.7° brix at harvest on October 10th and 11th. We picked about 1.5 tons of Merlot on Saturday the 12th followed by Blaufrankisch on Monday and Tuesday. The Blaufrankisch grape bunches were a beautiful deep purple and the crop was of good size and great quality. We worked hard to pick them so we could get them off the vine before the expected rain.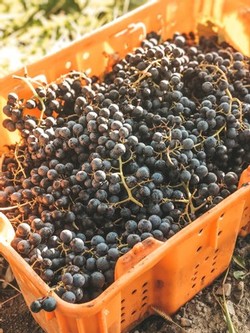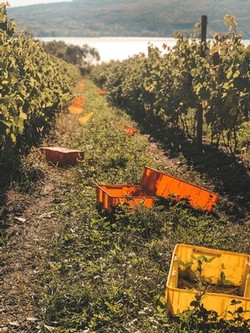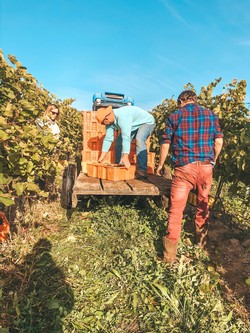 We picked Cabernet Sauvignon Friday morning and we still have Cabernet Franc and Riesling hanging and those will be picked within the week. We plan to leave some rows of Riesling to hang on the vines a bit longer to make a late harvest this year, which is always a great addition to our lineup of Rieslings.
Comments
Commenting has been turned off.