December 9, 2016 |
Heron Hill Continues Support of Seneca White Deer with $4,500 Donation
Heron Hill Winery presented a donation in the amount of $4,500 to Seneca White Deer, Inc. (SWD) at the Finger Lakes Visitors Connection office on December 6, 2016 in Canandaigua, NY. In May 2016 Heron Hill Winery released a new Riesling-Chardonnay blend under the Save the White Deer label with proceeds from each bottle sold going directly back to SWD. Thanks to our fantastic customers for showing their support of the Seneca White Deer, the wine sold out in less than four months!

Since 2010 Heron Hill has partnered with SWD in an effort to raise awareness and funds to benefit SWD's work preserving the unique and treasured animals and their habitat.
"Heron Hill Winery is not only intent on making superior wines but also in giving back to the community. We are very fortunate to have partnered with Heron Hill and we sincerely appreciate this wonderful donation which will be used to further our efforts to protect this unique resource for the world to be able to enjoy," says Dennis Money, president of SWD.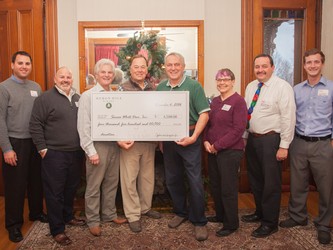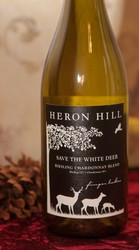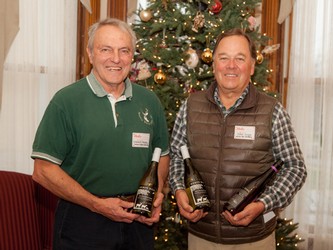 "A lifelong commitment to conservation and philanthropy from our founders John and Josephine Ingle remains an integral part of our business plan at Heron Hill", stated Eric Frarey, Chief Operating Officer. "The wine and donation program were truly embraced by consumers and our entire production was sold out in a short time," Frarey also noted.
To learn more about Seneca White Deer, Inc. visit their web site at senecawhitedeer.org or contact the president. Heron Hill Winery is celebrating 40 years of excellence in 2017. Through the decades, Heron Hill has been committed to supporting conservation in the Finger Lakes region.
Comments
Commenting has been turned off.