October 21, 2016 | Tambi Schweizer
We're a dog friendly winery
Did you know? More than a third of Americans own a dog, and many of them like to take their furry companions everywhere, especially when they come to the Finger Lakes on vacation and are coming to places like wineries and restaurants. Well, guess what? We at Heron Hill Winery are very dog friendly!
We offer many doggie treats for sale for your pooch at the winery and love to have them come into the winery as it offers a fun distraction for the staff. For our dog treats, Kiley's Canine treats, locally sourced from here in the Finger Lakes region offers all-natural gourmet (non-alcoholic) bone-shaped dog biscuits. Don't think we left out the kitties as well, since they are equally as important, we sell kitty treats for them too!
At the Blue Heron Café on Keuka we love to have the pooches and their owners come dine with us. We have different size water bowls for all size dogs to borrow as they lounge on the patio. We realize that by offering dog owners a place to eat with their pet, we can benefit both you as the consumer and the winery too by having a place to relax with your dog!
In addition to being a dog-friendly location, we work with 2 local animal shelters here in the Finger Lakes region with a couple donation boxes on our front counter. You would be amazed by the amount of money we collect here at the winery during our busy season. The dog shelters have both collected thousands of dollars from us over the past year. We love to support all the animals at the local shelter. Don't forget to drop your leftover change in the boxes after buying your wine when you stop by with your pooch.
Here are some of the labs that help around the vineyard and winery: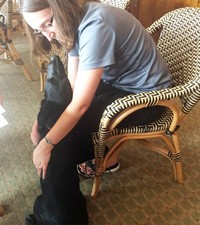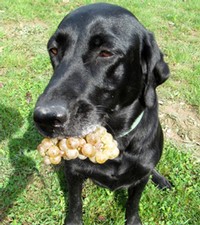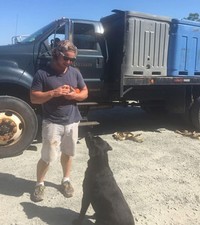 Comments
Commenting has been turned off.