July 27, 2017 | Chelsea Guererri
Our 2017 Charity Wine Benefits The EquiCenter for Therapeutic Riding
For decades, Heron Hill Winery has been commited to making superior cool-climate wines but also giving back to the local Finger Lakes and western New York community. Owners, John and Josephine Ingle are particularly passionate about programs and organizations that benefit conservation, arts, and family services. In 2016, the winery started a charity wine program that would benefit a local non-for-profit organization that they support. The Seneca White Deer Inc. was the receipent for last year's donations.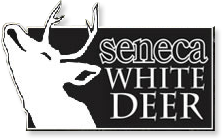 This is a perfect time to give you all a recap and update on the Seneca White Deer Inc. and how the $4,500 we were able to raise helped them out! The mission of the organization is to preserve the unique wildlife and military history of the former Seneca Army Depot through conservation, ecotourism and economic development. White deer and other wildlife occupy the land.
With the help of our charity wine program, as well as other many generous donors, the organization will begin to offer full-scale bus tours at the former Army Depot starting this fall as well as updating visitor facilities. The tours will feature the world's largest herd of white, white-tail deer, other wildlife and military and historic artifacts. These tours will offer a unique experience for tourists and have potential to provide substantial economic benefits to the Seneca County community. Thank you to everyone who purchased the "Save the White Deer" Riesling-Chardonnay wine. The contribution will help in their fundraising and conservation efforts to continue to save the white deer, preserve the land and increase visitation to the area. To check out more information on Seneca White Deer or how you can help, visit senecawhitedeer.org.
This year, we're happy to announce that we are partnering with The EquiCenter in Honeoye Falls, NY.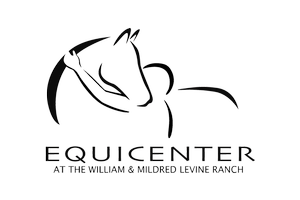 Heron Hill Winery has been supporting the organization for several years starting when John Ingle installed raised beds to kickstart their gardening program. The EquiCenter is a 501(c)(3) organization that offers therapeutic equine programs for those with disabilities, veterans, at-risk youth and their families to help foster personal growth and achievement. They continue to expand their offerings to fit the needs of the people they serve such as canine-assisted activities, adaptive yoga and farm-to-table culinary classes. President and CEO at the Equicenter, Jonathan Friedlander, states that he is "so honored to be chosen for this year's charity for Heron Hill Winery. Our programs will benefit greatly from this partnership".

Pictured on the right: Eric Frarey, COO of Heron Hill Winery, John Ingle, Owner of Heron Hill Winery, Howie Jacobson, Board of Directors Member at EquiCenter and Jonathan Friedlander, President and CEO of EquiCenter
With each case sold of the wine, $24 will go directly to benefit The EquiCenter. The wine will be released in all three Heron Hill tasting rooms on Keuka, Seneca and Canandaigua Lake, some wine retailers within Ontario & Monroe County and online on Wednesday, August 2nd, 2017. The bottle will retail for $19.99. For the release, each of the Heron Hill tasting rooms will have complimentary samples of the wine. A representative from the EquiCenter will be at the Keuka Lake Tasting Room from 2-6 pm, and our Summer Happy Hour and live music will follow at 5 pm.
Lastly, you're probably wondering what the wine tastes like! After we bottled the wine, our winemaker, Barry brought out the wine for us to try. The approachable, semi-dry wine consists of 70% Riesling and 30% Chardonnay, both varieties that truly show what we're all about here. On the nose, you might find notes of honeysuckle like I did. The wine boasts flavors of orange blossom and manderin with a zesty finish. About 200 cases were produced of this wine, and it's guarenteed to sell out fast. Visit any 3 of our tasting rooms to get your hands on this wine while supporting this great cause or purchase them here!
Comments
Commenting has been turned off.