November 3, 2010 | Weddings | Kara Smith
A great first season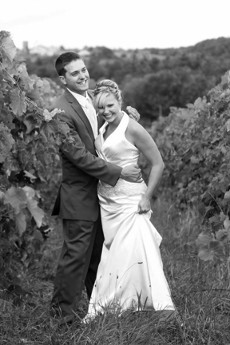 I have completed my first season at Heron Hill Winery!! What a season it was! Between weddings, ordering for the gift shop and my own wedding, it was crazy. Let's just say the honeymoon in St. Lucia was more than needed!
I had to the pleasure of working with several wonderful couples this summer and fall. Each wedding had their own unique twist and a party to remember. I want to thank all of them for choosing us as their venue. They helped make my first season memorable.
I also had the pleasure of working with some of the wedding industries finest: Corning Catering, Around the Corner Catering, The Village Tavern, Finger Lakes Entertainment, Dianna Hart, Chrissy Albright, Schwartz Photography, Van Scooters, Pleasant Valley, Bath Floral and others. Everyone was a joy to work with and made every detail perfect.
As for my own wedding in September...it was PERFECT!! Thank you to all of the Heron Hill staff that helped to make my day special. We had an amazing time followed by an unforgettable honeymoon in St. Lucia.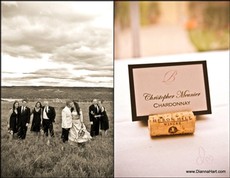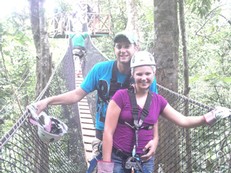 We spent 7 glorious days laying on the beach, zip lining, hiking and swimming in the ocean. We stayed at the Sandals Regency La Toc. The resort was gorgeous. The food was fantastic. We had the option of dining at 8 different restaurants each night. We drank our share of the local beer called Piton and sampled several of their specialty drinks. I highly recommend St. Lucia to honeymooners and couples for a relaxing, well-deserved break from life!
As fall comes to a close, I am finally catching up on orders for all those Christmas goers. I have created an assortment of gift baskets here this season. They make great gifts for just about anyone. Be sure to visit our website or stop in to browse what we have to offer. Gift cards are my favorite gift to give for the holidays as well. Why not give the gift of wine! We also have several wine clubs that are a great idea as well. Wine clubs are the gift that keeps on giving!!
Come visit us in the off-season and happy holidays!!
Comments
Tambi

@ Nov 3, 2010 at 9:31 AM

Your blog makes me want to go on vacation! I can't wait for lots of sunshine in the Bahamas this year! I am glad you ad such a great wedding season, I will help you revamp all the wedding stuff this winter with a glass of wine in hand!

Commenting has been turned off.