May 27, 2016 | In the Vineyard, Ingle Vineyard |
Blaufränkisch Takes Root at Ingle Vineyard
John Ingle selected a slope near where he planted Cabernet Sauvignon and Merlot over 15 years ago to clear a site for planting Blaufränkisch (also known as Lemberger). What looks like barely a nub peaking out, is supported by a much larger root system buried in the soil, and should produce grapes in 3-4 years. It's important to keep the new planting covered with dirt as much as possible to hold the moisture.
Heron Hill's history with Blaufränkisch goes back to 2007 when the winemaker at the time, Thomas Laszlo who had live in Hungary, had a fondness for the variety. Since that time Blaufränkisch has developed a following among Heron Hill's returning visitors and Heron Hill only produces the wine select years bottling it under the Reserve label. Stay tuned for updates on the progress of this new site!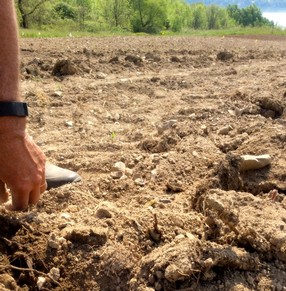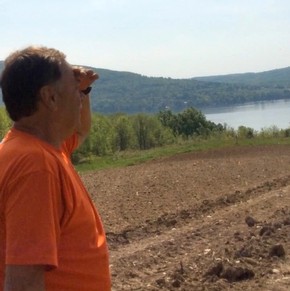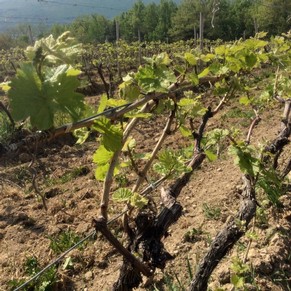 "Buds is the word!" exclaimed John Ingle this week.
Other lots at Ingle Vineyard look good for this point in the year – we're counting strong numbers of 40+ healthy, lively buds per vine across Riesling, Chardonnay, and Pinot Noir. Interestingly, the vines at Ingle Vineyard are a bit further along with larger buds than the Heron Hill Keuka Lake estate vineyards.
Merlot and Cabernet Sauvignon at Ingle Vineyard have experienced much damage after the past three harsh winters. However, we're seeing more Pinot Noir buds already this year than the last three year total. Although it's early in the season and even the smallest things such as wasps can have an impact on harvest, John Ingle is hopeful that we'll see an increase in Pinot Noir yields this year at Ingle Vineyard
Comments
Commenting has been turned off.