September 1, 2011 | Weddings | Kara Smith
Come on Irene, we have a Wedding Show to put on!
Check out my online gallery from the 2011 Wedding Show!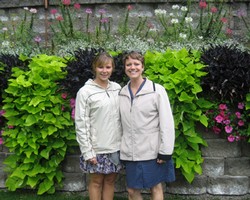 Oh Hurricane Irene! The 1st inaugural Wedding Show at Heron Hill was a success! Waking up Sunday morning to what was not supposed to be a dreary windy day, put challenge to our wedding show. As I arrived at Heron Hill, I had in mind just how I would conquer hurricane Irene! Thanks to my staff, volunteers and patience, we did it!
Thirty-two of our thirty-four exhibitors braved the winds and prepared their booths for the show. Thank you to Crystal City Party Center, Finger Lakes Entertainment and Pembrook Pines Media Group for all the extra help and donations. The show would have not been possible without you!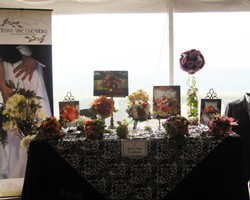 We had exhibitors arrive from all over. Anne from The Topiary came with many of her wonderful floral designs. Heather from McKay's Photography took a different angle and made her booth into its own, displaying many of her wonderful photos. Owen Entertainment joined us for their first show as well, it was excellent to learn about the new services they have to offer.
We had ten giveaways that each of the participating brides were entered for. Luxury Limo gave away a $50 gift certificate. Becky from Berry Vine Creations donated a "bag" of goodies including $200 off a floral package. Inteva Travel gave away a gift certificate to one lucky bride. These are just a few of the great prizes we had.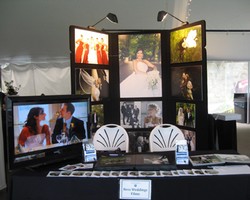 One lucky bride received the grand prize of $500 off a reception at Heron Hill Winery. Ten of my brides for the upcoming 2012 season were here, so it was a battle! As I drew the winning name, I looked over at my bride. She had won, but she thought I was joking with her. As our DJ, Jason, said her name, she and her fiancé got super excited. Congratulations to Jessica and Bill!
We will be hosting the show again next year. Thank you to everyone for attending and making our first year outstanding! We could not have done it without the help of all of our wonderful exhibitors. I am hoping for sunny weather next year ☺
Comments
Commenting has been turned off.