July 12, 2011 | Tambi Schweizer
See you this weekend at the Finger Lakes Wine Fest!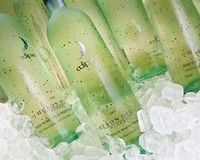 Summer is officially here! After a long, demanding Independence Day weekend we are recovering with a glass of the newly released favorite, the Blaufränkish! Just prior to the weekend, we released the newest vintage (2008) of our Reserve Blaufränkish. It has a deep dark color that foretells a rich, robust and complex wine. Upon opening the bottle, the rich aromas of anise, black raspberry and chocolate soften the rich fruit that leads you into a touch of spicy clove and soft sweet vanilla. For a special dinner we cooked up a (freshly home grown) tomato Basil pizza on the grill that was fabulous with the Blaufränkish.

I am getting SO excited for a fabulous weekend; a large group of us are headed to the Finger Lakes Wine festival. We always love to listen to the live music starting Friday night at the Toga Party; I especially love watching everybody pass by with their crazy outfits! On Saturday I am slinging and selling lots of wine in the Pit pass area; come visit!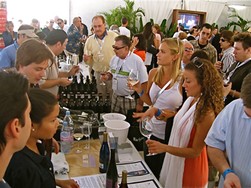 Meanwhile, in the other sections of the festival there is FREE Live music available all day in the Brewers' Garden, Cabernet Courtyard, Sparkling Courtyard and The Park. Styles, like the festival, are eclectic so you'll find upbeat blues and jazz to singer song writer acoustic shows...you'll hear covers, you'll hear originals...you may even find that music comes to you!

On Saturday night after the close of the event we head back to the campsite and have a gourmet meal prepared by the "guys", they are going to be using the smoker to cook two whole turkeys and there will be plenty of sides including baked beans, deviled eggs, salad, macaroni salad and my personal favorite potato salad! After dinner and a few glasses of wine we go watch the GeVa Comedy Improv group out of Rochester. They were so funny last year and kept us laughing for hours! The show starts Saturday evening at 6pm at the Tiki Hut Bar near the camper festival entrance and is open to anyone so stop by for a night cap and be prepared to laugh!!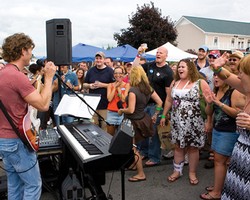 On Sunday I finally get to be on the "right" side of the bar! I get to go around and see all my friends from the local wineries and check out the "competition", generally buying a few cases of wine! I can't wait to see and taste some amazing wines (other than Heron Hill's)!

Hope to see you there, cheers!
Comments
Commenting has been turned off.