May 1, 2014 | Recipes, Seneca Tasting Room | Aimee Coates
Tasting Room on Seneca Swings into Spring
As the days grow warmer, we've welcomed a couple new members to our great team...Rachel joins us with extensive wine knowledge and a fun, easy going personality. She is our local children's librarian and always enjoys a literary discussion. You can find her at the wine bar as well as conducting Black Button spirits tastings on Sundays. Look for a Heron Hill Book Club coming soon!
Chanel proves that great things really do come in small packages. She is a local college student with lots of energy, enthusiasm and a beautiful smile!
We are happy to welcome these two new members to our team, and look forward to continuing to provide our visitors with an engaging tasting experience season after season.
In early April, the Tasting Room on Seneca Lake started pouring samples and selling a selection of small batch crafted spirits from Black Button Distilling. Made right in Rochester, NY this is another fine example of the excellent quality products being made right here in our own backyard. Stop by our tasting room to try the Wheat Vodka, Citrus Gin and Moonshine Whiskey!


Saturday, May 10th – Local Cheese & Heron Hill Wine
Bring your mom to the Heron Hill Tasting Room on Seneca Lake for samples of delicious locally made cheeses from Sunset View Creamery, paired with a wonderful selection of Heron Hill wines. Enjoy complimentary cheese with your wine tasting!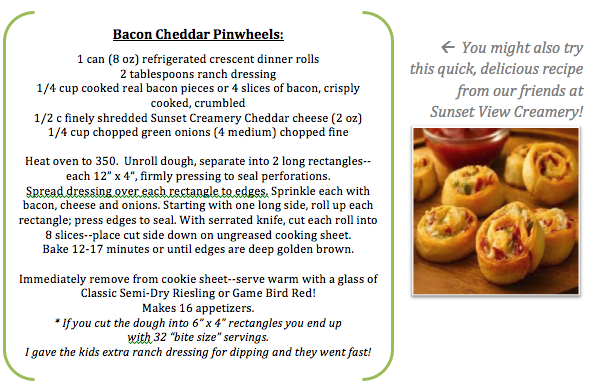 Comments
Commenting has been turned off.