March 22, 2011 | In the Cellar | Bernard Cannac
Wine Club barrel tasting & tour event
Last week we had what seemed to be spring's prelude, only to have the cold come back. Looks like spring wants to pop out, but winter is not quite done with us yet. In the vineyard, we spent the month of March pruning the Riesling, then the Muscat. The weather hasn't been cooperating too much, but we're getting by. The couple of warm days we had last week were enough to make the vines "cry": the sap is flowing in the plant, sign that the vine is getting out of its dormancy, dawn of a new growing season. In the cellar, Brian keeps pushing things along: the 2010 reds are in barrels for the most part, and we are catching up on our bottling, if this machine would only co-operate…
On April 22nd, students from SUNY Morrisville will be visiting us. Brian will give them a tour of the winery, since I will be in France visiting my family whom I haven't seen for over three years.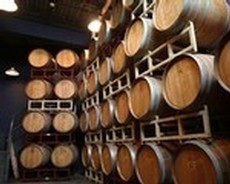 On April 30th and May 7th, we will be hosting an event for our wine club members. It will be a three hour event, including a cellar tour with a barrel tasting, wine tasting in the tower (weather permitting), and a tasty luncheon prepared by Ollie, The Blue Heron Café's chef, which should open for the season by the end of May. Depending on the weather, we will also take our wine club members out on the vineyard for an overview: we might be able to see how the new shoots are evolving. It is hard to tell now when budbreak will be, though, and how early or late the season will actually start. Last year we were burning hay bails against spring frost from late April until early May.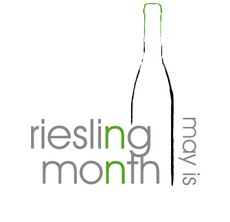 We'll be participating with Spring into Riesling in April and May is Riesling month, we will be showcasing a Vertical Ingle Vineyard Riesling tasting. We'll let you know in our newsletter (sign up here). This special tasting will also be available at our two satellite locations, on Seneca Lake and at Bristol on Canandaigua Lake.
We are slowly getting away from winter, which means we are gearing up for the season, in the vineyard, in the cellar, where it never stops, and in the tasting room. Sometimes the production crew gets to participate with helping to set up events, but when the party's over, we get back to the cellar or the vineyard. It's nice to take a break and get involved in a few key events. Group effort! Click here for details if you're interested in attending the wine club barrel tasting and tour event.
Comments
Commenting has been turned off.