January 25, 2012 | Keuka Lake Wine Trail | Kara Smith
It is that time of year…
The holidays are over. We have all had time to settle into our new year's resolutions, or give them up. We are all itching for spring.

I however, enjoy this quiet time of year. I spend a few months reflecting on my past wedding season, planning for the future season and of course plan on doing a little Finger Lakes wine tasting!

My friends and I love visiting the local vineyards this time of year. I can never seem to get enough of Damiani's Syrah or Shaw Vineyard's Cabernet Sauvignon. Yum!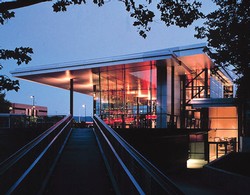 Recently, a group of us attended the Corning Museum of Glass 2300˚ event. The January event, Fire and Ice, brings about 35 local wineries together. You get to sample delicious wines while listening to music and watching talented artists blow glass. This is one winter event we are sure to never miss.

A new favorite event of mine is coming up on us rather quickly, the Keuka Lake Wine Trail Cheese & Wine Lovers event. With Valentine's Day right around the corner, this is the perfect gift for you and your sweetie. What a way to celebrate - with wine and cheese!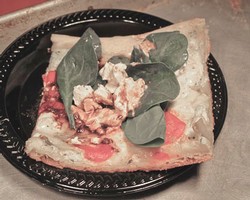 Here at Heron Hill Winery we will be serving Sundried Tomato Chicken Pizza paired with our Classic Dry Riesling. Lively Run Goat Diary will be here sampling all of their tasty goat cheeses and offering them for sale. I love the variety of chevres that they produce. It is creamy and light. It goes great it stuffed mushrooms too.

If you are interested in more information about this event you can purchase tickets on the Keuka Lake Wine Trail's website, weekend tickets are $18 per person.

Don't forget to stop in and visit us here at the winery. Tambi and I love to pour wine and catch up with our favorite customers this time of year!
Comments
Commenting has been turned off.