November 10, 2011 | Bristol Tasting Room |
Meet the staff at the Bristol tasting room!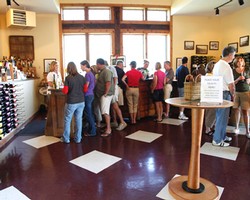 We have had a fantastic year at Heron Hill at Bristol on Canandaigua Lake. All of our staff live such diverse lives outside of Heron Hill; we thought it would be fun to introduce all of them to you. Employees wrote a bit about themselves, enjoy the insiders view about the Bristol staff!

First, let me introduce myself. My name is Josie Holden; I was born into this family business, when I moved back to the area and began working at the Bristol location. On school breaks I worked at the main winery on Keuka Lake. I currently enjoy working at the Bristol tasting room as the Assistant Manager and being a part of Heron Hill Winery. I hope one-day to take it over and keep the family business running. In my spare time, I enjoy fishing with my husband, photography, cooking and gardening. When I started at our Bristol Tasting Room, I knew it was going to be a success and I was right! We have done really well at our location and grown and I have learned about what it is like to be part of a small business and help manage it.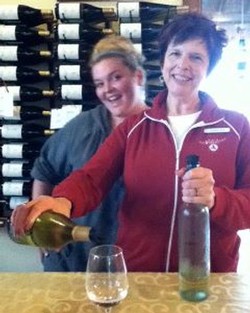 Christina Bowe, our Manager, has been here for more years than she would like to admit to. Christina started at the Rochester Public Market when her daughters were young as a part-time position, then spring-boarded into the wholesale department for Heron Hill Winery. When the opportunity for the position opened up at Bristol, she thought it would be a fun transition and a little more relaxing. That definitely was not the case, but she has enjoyed every minute of it. She loves traveling, cooking and listening to great music.

Chelsea Bowe is Christina's daughter and began going out with her Mom when she was old enough to pour. After trying several different ideas for a career she began helping her Dad who is an Electrical Contractor. She has now been working with him for over four years and really loves it, but found herself occasionally helping her Mom at festivals and wholesale events. When Christina started her job at Bristol, Chelsea joined the team as one of our experienced tasters, and was dubbed the "Group Taster" since she is very comfortable with large groups. Chelsea says, "Even though I have a 'real' job, I truly enjoy the contact with people."

Karyn joined Heron Hill last season as a wine server at the Winery on Keuka Lake. This season, she joined the staff at Heron Hill's Bristol tasting room, since it is in her neighborhood. When she isn't serving wine she is a technical writer and e-Learning consultant. She keeps herself busy five nights a week with dance, dance, dance and more dance (swing, salsa, rumba, jazz and most recently, tap dancing).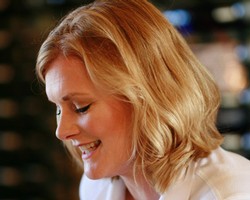 Stephanie Von Bacho joined the Bristol tasting room in September of this year after stopping in for a tasting. As a wine enthusiast, she is certified by the WSET at the advanced level and loves teaching people about wine. Stephanie works occasionally, mostly weekends, as her day job at the University of Rochester Medical Center overseeing education for 3,500 nurses which keeps her pretty busy. Stephanie and Scott live in the Finger Lakes with their 2 goats, 26 chickens, 2 dogs, a cat and 2 horses.

Sandy Robinson, a newbie to the wine industry, feels that she could not have had a better entry point into the business than Heron Hill. She will be starting a Wine & Spirit Education Trust (WSET) wine course with the New York Wine and Culinary Center; and will be traveling to Northern California in the spring in order to scout wineries and apartments for a likely future move. Most of her adult life has been spent in the movement arts and alternative wellness fields. As a soccer player in high school, and squash player in college, she never would have thought that she would enter the world of dance. She parlayed her participation in Rochester-based dance companies into teaching dance, then Pilates, which led her to yoga, which she taught for 10 years. Yoga along with qi gong and essential oils became part of her therapeutic treatments for clients when she obtained a massage license and opened a practice. She also has a Master's degree in multicultural/multi-religious studies.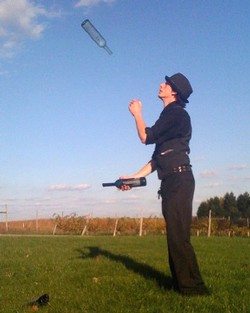 Joshua Zubrzycki also joined us in September. Joshua has been known as a person of many talents. We call him "our entertainer". He is artistically talented as a haberdasher, viticulture technician at FLCC, jewelry making and our FAVORITE, a juggler (makes his own juggling balls). He has also been practicing juggling Eclipse bottles!

Debi Combs, our Southern Bell, has brought a lot of knowledge of living in the South to our Heron Hill staff. She moved here with her husband who is employed at the Finger Lakes Race Track. They have been on the horse racing tour for many years. Debi herself worked at several tracks.

The staff works together well, we all have different lives outside of Heron Hill, but together we work as a GREAT TEAM.

Comments
Commenting has been turned off.