Ah...summer in the Finger Lakes. Much awaited, all too brief. I asked Team Seneca to share some of their summer "favorite things" moments. Aimee leads off, her words and those that follow from the rest, tell the story.
"Summer is long awaited in the Finger Lakes and once it is here we savor every beautiful sunny day and every warm summer night. My favorite thing is firing up the grill (OK…it's gas but you still have to push the button, right?), then I pour 2 glasses of deep, rich Blaufränkisch to share with my 24 year old son, Mathew. Warm and welcoming, the wine gets your mouth ready for those steaks. My daughter, Katie will want chicken and classic Semi-Sweet Riesling. And my baby, 19 year old Ann, will invite a few extras over for dinner. This will only happen a few times this summer, when we are all together for a great meal and lots of laughs. (The rest of the time, it's me and the dog hanging out on the patio with a glass of Cab Franc and a block of cheese on a paper plate.) But when it happens...it is truly one of my favorite things." --Aimee
Erin enjoys sitting on the patio sipping a glass of Vidal Blanc while watching 4th of July fireworks and celebrating the start of summer.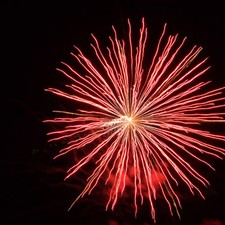 Ed said, "Summer in the Finger Lakes is the best and there is nothing better than enjoying a Heron Hill 2011 Dry Riesling. Now with the new twist-off cap, I can kick-back in my hammock and open my Riesling with ease, savor it, and know that life doesn't get any better."
Straight to the point, Bill replied, "Local produce, good wine and no snow."
Carol talked about the summer pleasure of sitting on her deck and watching the hummingbirds enjoy the light, lovely nectar of her flowers as she enjoys the soft, floral presentation of the Heron Hill Muscat.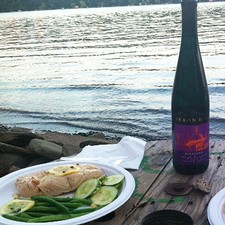 Steve and I had the same thoughts…a full house for the 4th of July and watching our kids and grandbabies and goofy dogs play in the lake...sunset boat rides…grilled clams and sweet corn and son Dan's 7 hour BBQ ribs (smokey, sweet, heat)…a chilled glass of Ingle Vineyard Riesling on the porch with friends.
We would love to hear some of your "favorite things" moments.
Cheers to summer! (It's not over yet.)

Wedding Season is in Full Bloom
With 12 weddings down this season, I have about 10 more to go.
Several new wedding trends have caught my eye this year.
Here are five that I love:
Trend 1 - No set rules. "Pick" a seat.
Many of my bride and grooms are opting out of seating charts and allowing guests to "pick" their own seat. Several have used Pinterest to come up with cute, witty signs to explain their decision for keeping the seating open.
Trend 2 – Let them eat ice cream cake!
I have had many couples express their dislike for traditional cake and they truly use their imagination for the dessert. Ice cream cake, shortcake bars, ice cream bars, cookie tables and a rice crispy cake are just some of the tasty trends I have seen.
Trend 3 – DIY Florals
I have had a few brides make their own bouquets out of fabric and buttons. The nice thing about these bouquets, you will have them forever. They never dry out, die or get ruined. Brides are also opting to go with versatile Mason jars and wildflowers for a more simple, romantic feel.
Trend 4 - Thumbprint Trees
As a guest book, I have seen several hand painted trees where guests use their thumbs to make a print and write their names. As long as you have a pre-done sample, it turns out nicely and you then have a piece of original artwork for years to come.
Trend 5 - The first look
The Bride and Groom have been using the Heron Hill Tower to "meet" prior to the wedding. This allows the couple a private viewing of each other prior to the ceremony. They also make time to organize and shoot pictures ahead of time, giving themselves the ability to join cocktail hour.
If you are looking for new and fresh ideas, I recommend visiting the following websites: Pinterest.com and GreenBrideGuide.com; as well as Well Wed magazine online and in print. They all have great ideas for weddings.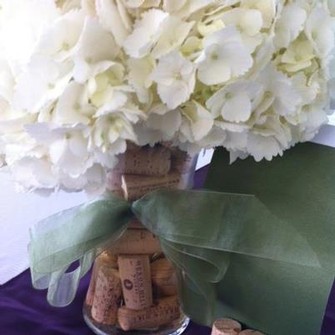 Don't forget to sign-up for the Heron Hill Wedding Show happening on Sunday, August 26th from 1:00 - 4:00. We will have a selection of great vendors to help you with your big day…brides enjoy a complimentary glass of wine!
Recent Posts
November 13, 2019

October 16, 2019

May 9, 2019

April 22, 2019

January 7, 2019

July 27, 2017

December 27, 2016

December 9, 2016

November 11, 2016

November 7, 2016
Blog Categories
Blog Archives
Our Writers